About McCabe Denture & Implant Solutions
McCabe Denture & Implants Solutions is a family-owned and operated denture clinic in Cambridge, Ontario. Founded in 1976, our clinic provides a range of dental services, including digital dentures, implant dentures, denture relines and repairs, anti-snoring devices, and more.
Our Story
McCabe Denture & Implants Solutions was established in the town of Galt with the vision of providing personalized care and creating quality dentures for patients.
Adam McCabe DD is a highly experienced denturist, well-regarded in the industry. Adam and his team deliver quality care to our patients across Ontario. Both Adam and his associates are highly-qualified in the area of dental implants and our clinic continues to provide leading edge denture technology, such as digital dentures.

Convenience
Our office includes a lab facility where we can complete denture repairs and create new, custom dentures on-site for our patients. Almost everything is done on location which allows us to offer faster delivery times for patients and same-day repairs for emergency situations. This means less time without your smile.

Expertise
Our team makes it a priority to stay on top of the latest advances in denture technology. We create our dentures using industry-leading methods and we are the only clinic in the region to offer digital dentures — a new denture technology that uses 3D-printing and CAD/CAM milling to create dentures with fewer appointments and with a better fit for your mouth when compared to traditional dentures.

Patient Care
We believe that it is important to support our patients with proper care and resources after getting a set of dentures. We make it a priority to go the extra step to ensure that your dentures are well-maintained and that you and your family are educated on the proper ways to look after your new dentures in the long-term.
Adam McCabe DD
Lead Denturist
Adam McCabe, DD, is the lead denturist at McCabe Denture & Implant Solutions. He is the second generation of McCabes to continue the legacy of quality dentures and customer care that people have come to expect at our clinic.
Adam graduated with honours from the Denturist Program at George Brown College in 2014 and was the recipient of the Ben Sweeney Award. He is actively engaged in continuing education, particularly in the area of high-quality removable dentures, implant prosthetics, and digital dentures. His training and expertise combine to enhance the experience of every patient.
Prior to becoming a denturist, Adam was a member of Canada's National Speed Skating team, proudly representing Canada and Cambridge at the World Cup level. When Adam is not working, he enjoys playing golf, hockey, and spending time with his family.
Memberships & Associations:
• Denturist Association of Ontario
• Denturist Association of Canada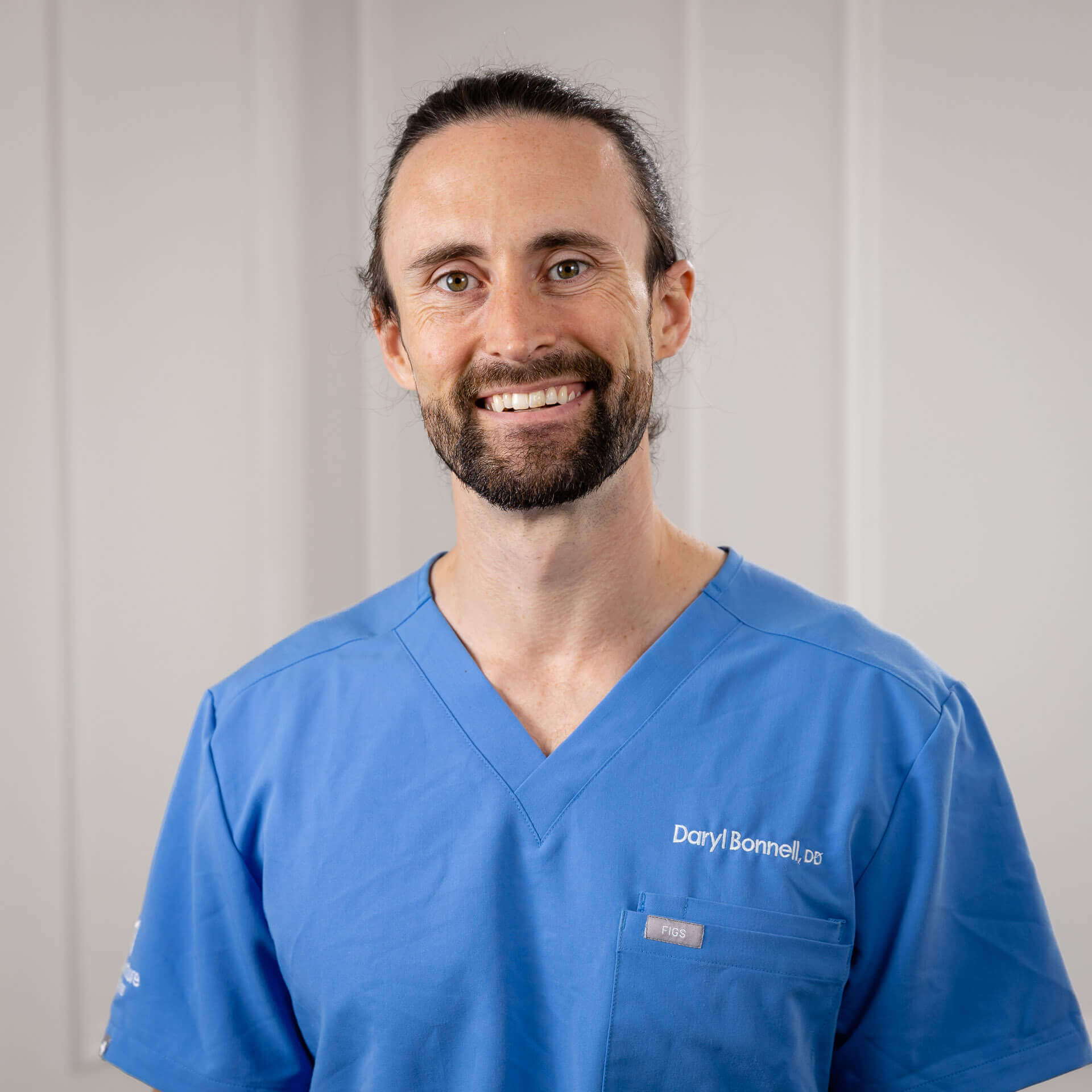 Daryl Bonnell DD
Denturist
Daryl graduated from the Denturist program at George Brown College in 2012, and has been practicing as a Denturist for over 9 years. He also has worked part time for George Brown College as a clinical instructor for 5 years, and the College of Denturists of Ontario for 2 years.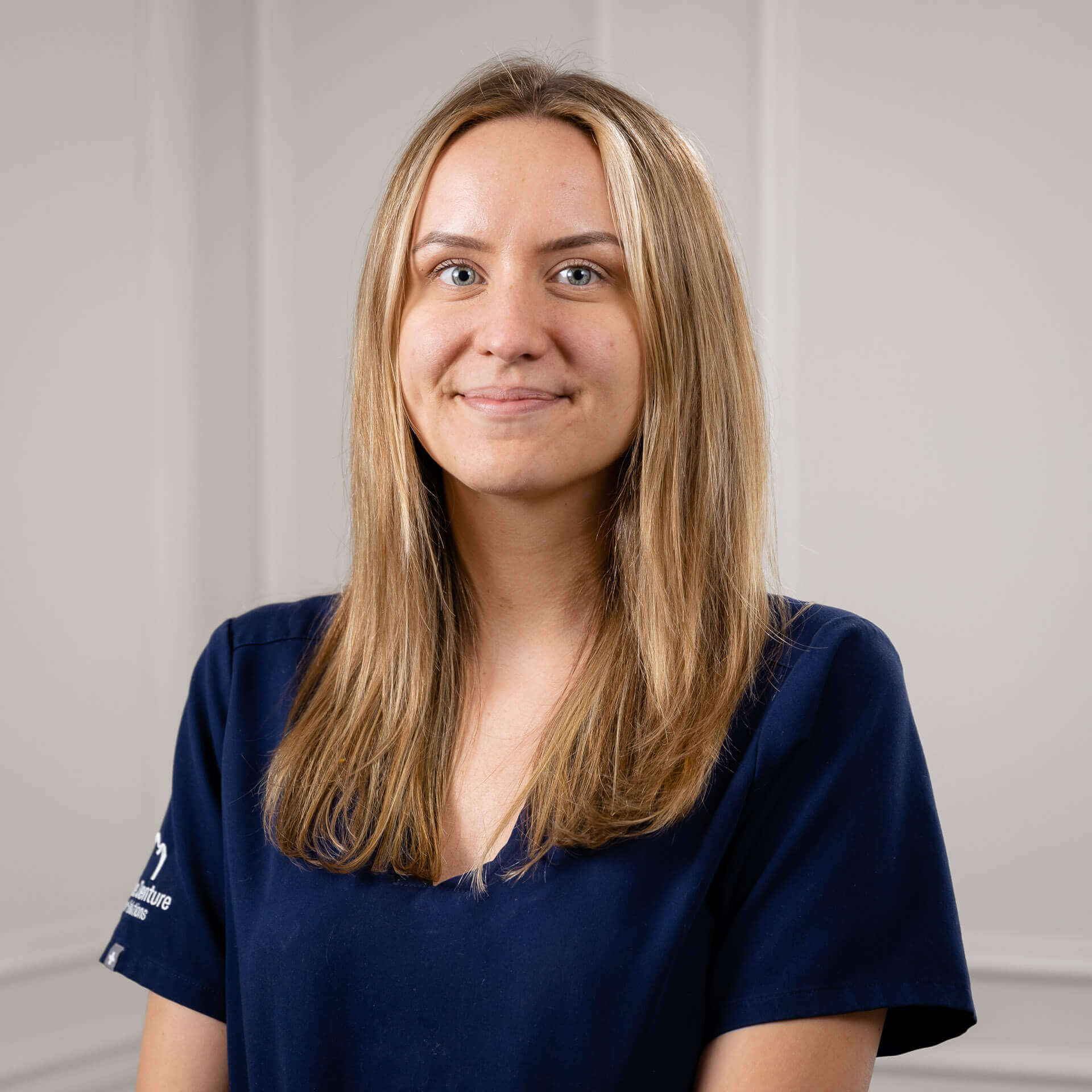 Morgan
Dental Practice Manager
Morgan is responsible for the staff at McCabe Denture & Implant Solutions, the coordination of treatment, and the daily operations of the clinic. She is dedicated to making your experience more enjoyable and will go above and beyond to ensure that patients are happy. You will immediately notice her cheery smile and positive attitude when you meet her!
In her spare time, Morgan loves cooking, attending spin classes, and spending time with her family and friends. She is an avid traveler and has lived around the world including Japan, Ireland, and Italy. She is married and has one son.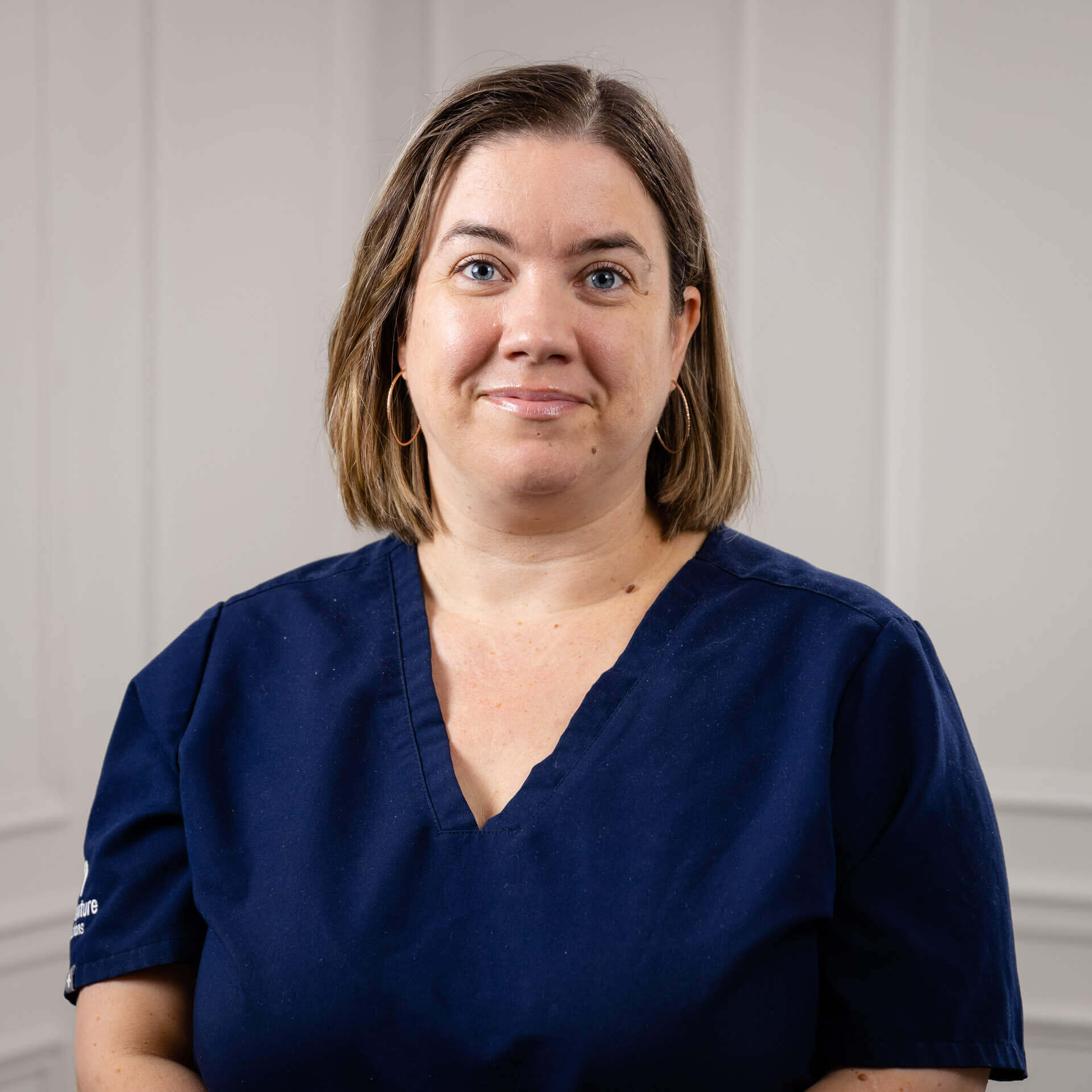 Dana
Receptionist
Dana is the friendly face you will see when you arrive at McCabe Denture & Implant Solutions. She is in charge of maintaining the schedule, keeping up with patient communication, processing your insurance, and helping with your claims. In her spare time she enjoys camping, swimming and cooking. Dana is married and has one daughter.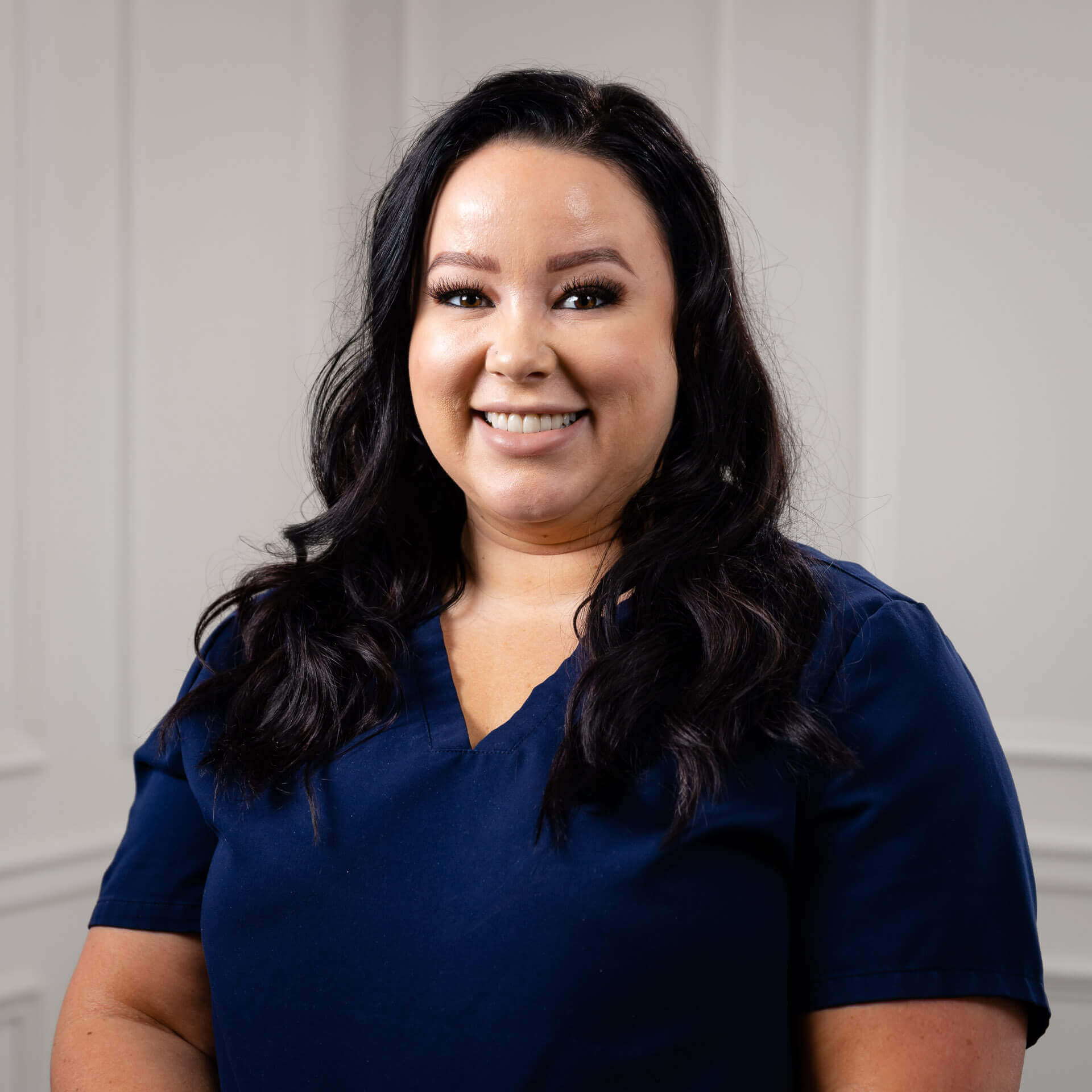 Jaclyn
Clinical Assistant 
Jaclyn joined our practice after years practicing as an Esthetician. She serves as a dental assistant, ensuring the operatories are clean and the tools are sterilized. Jaclyn enjoys reading, listening to podcasts and is obsessed with organization.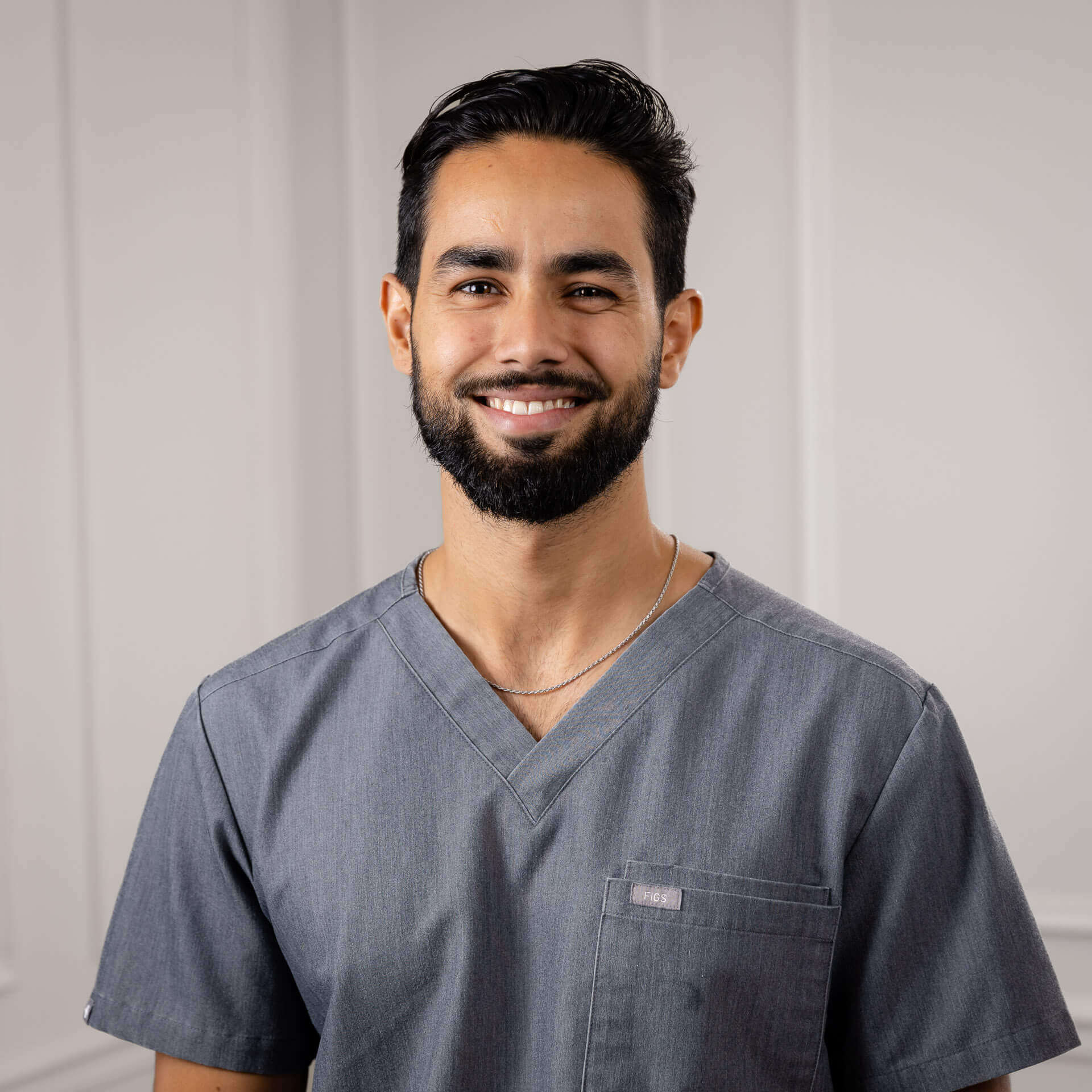 Mustajob
Denture Lab Technician
Mustajob graduated from the denturist program at George Brown in 2021. He has a wife and son.
Mark Samuel Chan DD
Denturist + Lab Technician
Mark Chan joined our team in 2019. In 2009, Mark received his diploma from Denturism at George Brown College with honours. Currently Mark is practicing with a main focus on high-end removable and implant prosthetics. With a passion for both technical and clinical techniques he is certified in Bio-logic, BPS and SDC denture concepts and is a ZunstZhanWerk "Art of Denture" award winning Denturist, he is a sought after consultant and opinion leader in the  Denturist and Lab community.